Embedded with high precision GNSS module, providing ±2.5cm precision level slop leveling.
Display: 10.1 inch, multi-point capacitive screen
Resolution: 1024*600
Brightness: 750nits
CPU: ARM Cortex-A7, 1.5GHz
RAM/ROM: 2G/16G
Communication interface: USB, CANBus, Serial, LTE
Wireless communication: dual 4G, WIFI, Bluetooth
System: Android 6.0
Protection level: IP67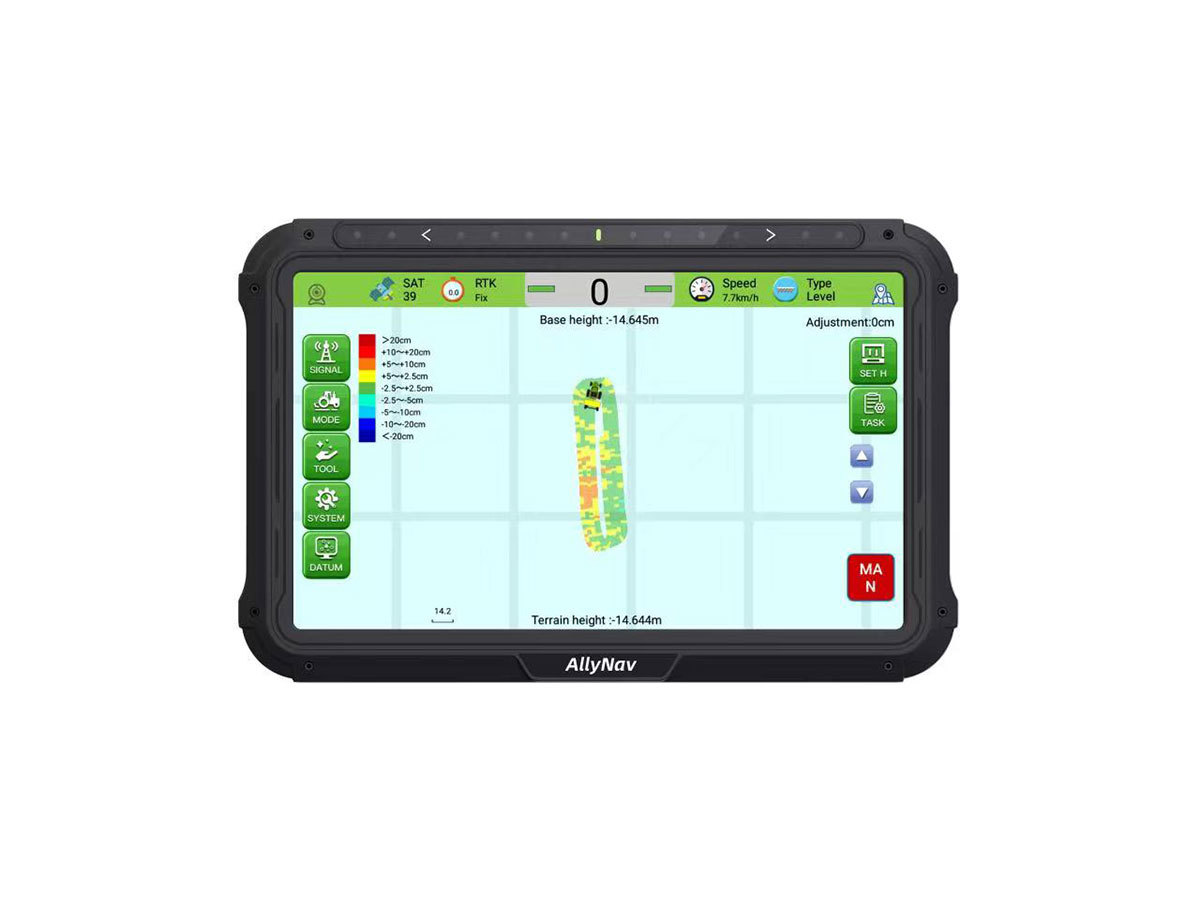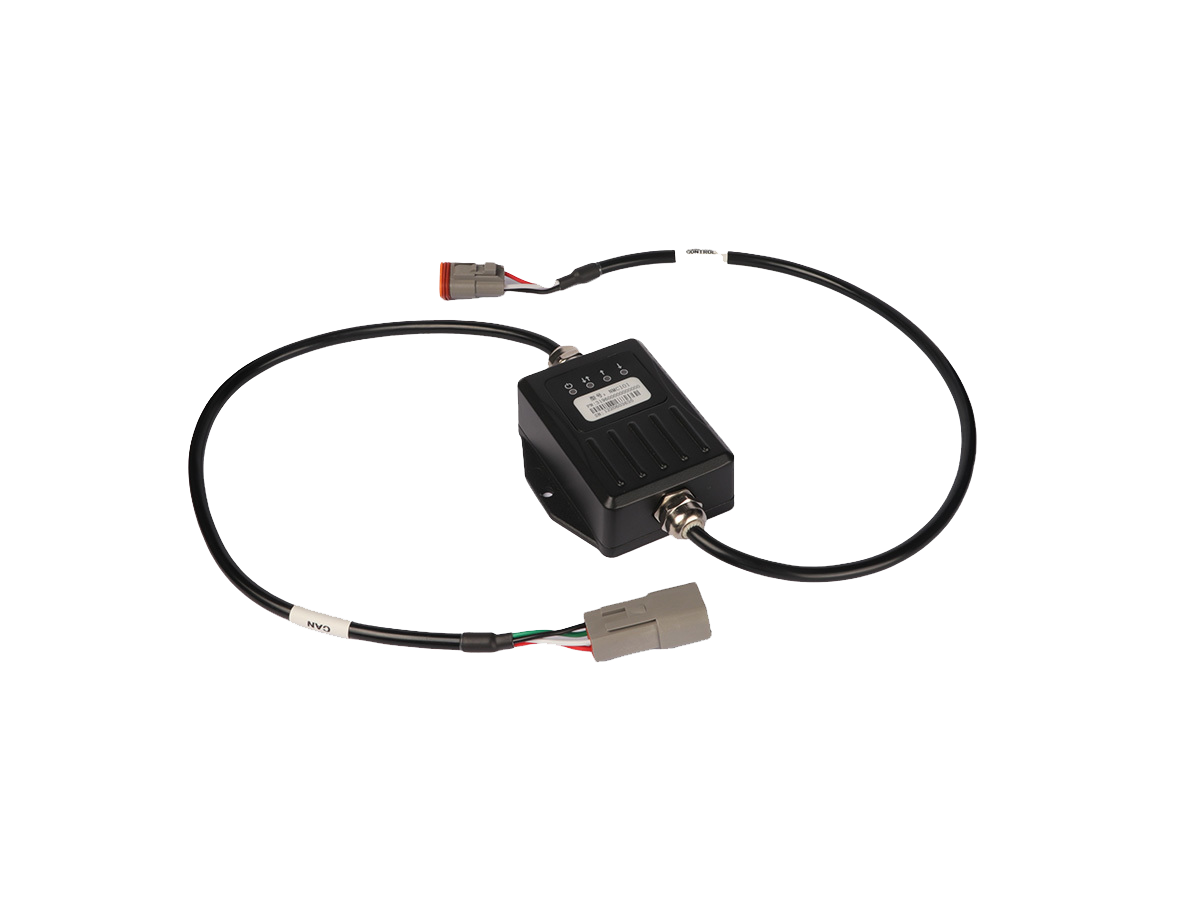 High Precision Controller
Receive tablet control signal and output control solenoid valve signal.
Communication interface: CAN
Input control: 2-way analog (voltage)
Output control: 2 channels (switch signal/PWM)
Working voltage: 9~30V DC
Protection level: IP67
Physical size: 120×81×34mm (without cable)
Visible working footprint and topographic map. Increase 30% leveling efficiency.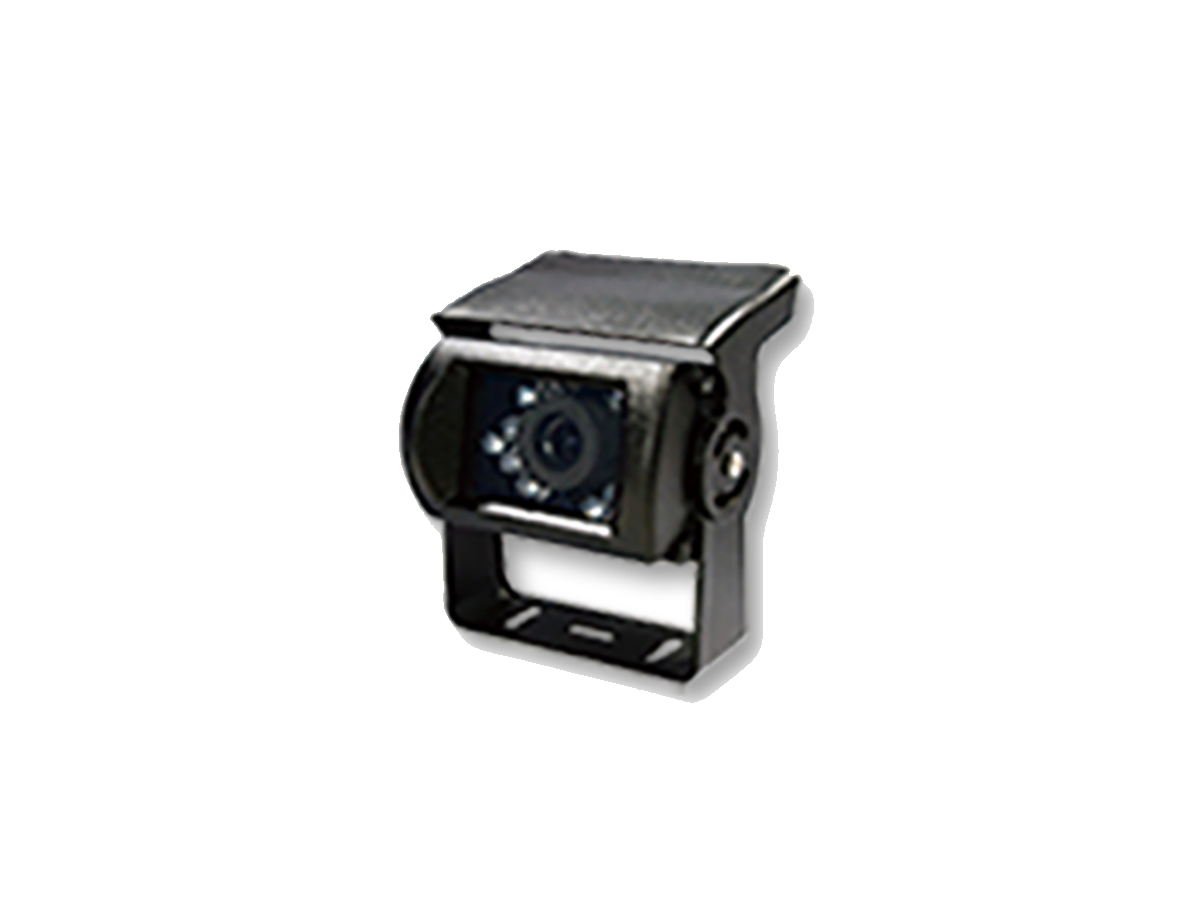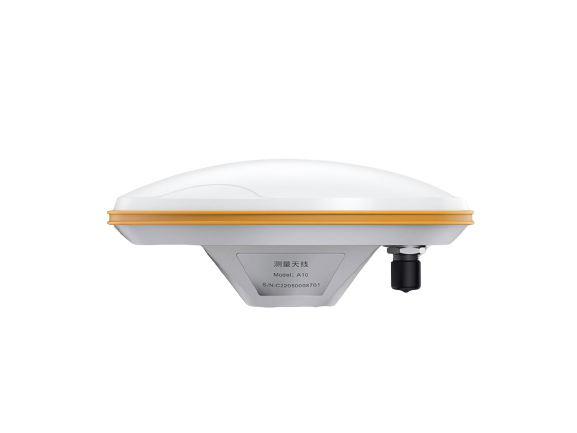 A10 High-Precision Positioning Antenna
Receive the satellite signal and send the satellite signal to the positioning boardFrequency Range: GPS L1/L2、BDS B1/B2/B3、GLONASS L1/L2
Impedance: 50 ohms
Polarization method: right-hand circular polarization
Antenna axial ratio: ≤3dB
Horizontal coverage angle: 360°
Gain: 40 ±2dB
Working voltage: 3.3~12VDC
Working current: ≤45mA
Joint form: TNC female
Physical size: φ152*63mm
Weight: ≤450g
Humidity: 95% non-condensing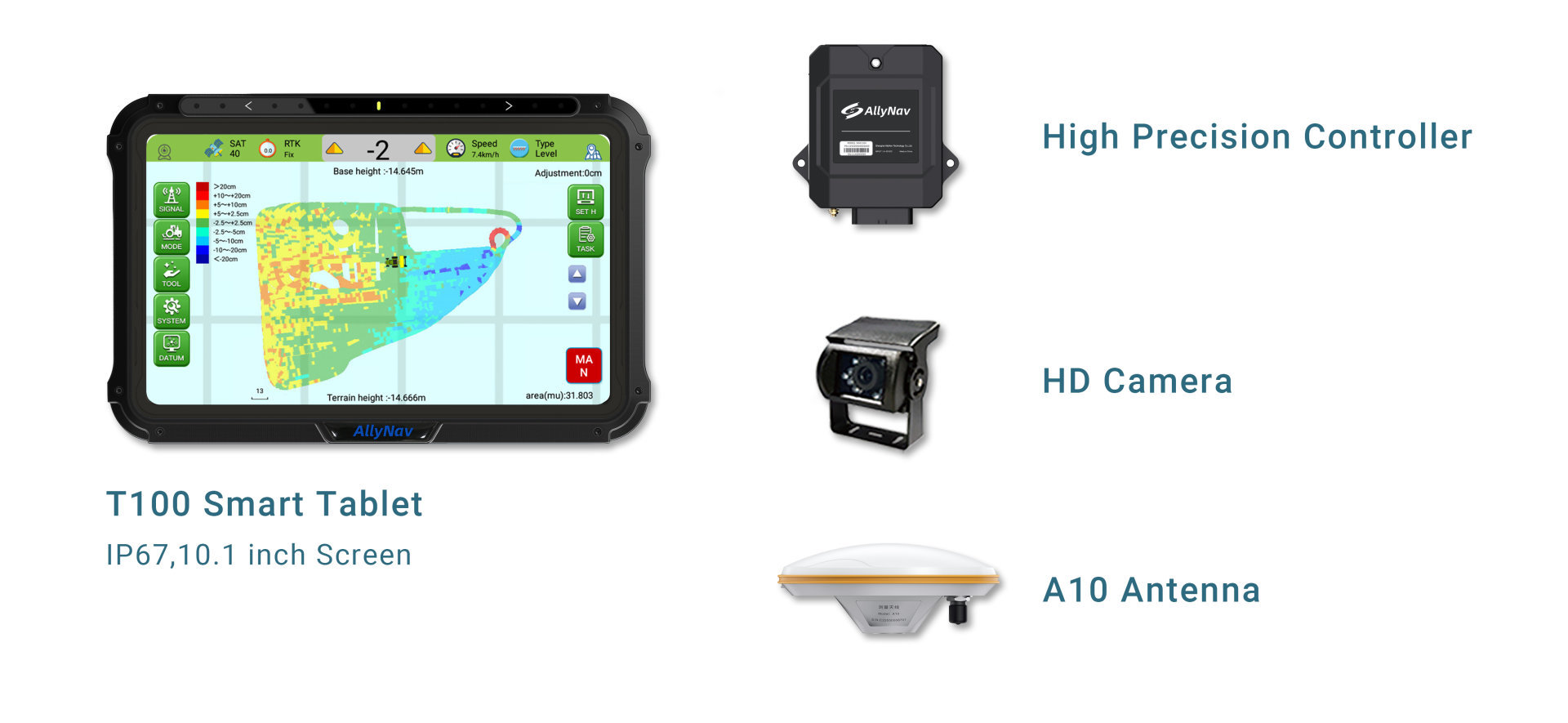 Match multiple scrapers.
Mobile Base Station, Simple to set up.
Scalable Auto-steering, Guidance System, Smart Spray System.
Visible working footprint and topographic map. Increasing 30% leveling efficiency.
Strong adaptability and all weather operations.