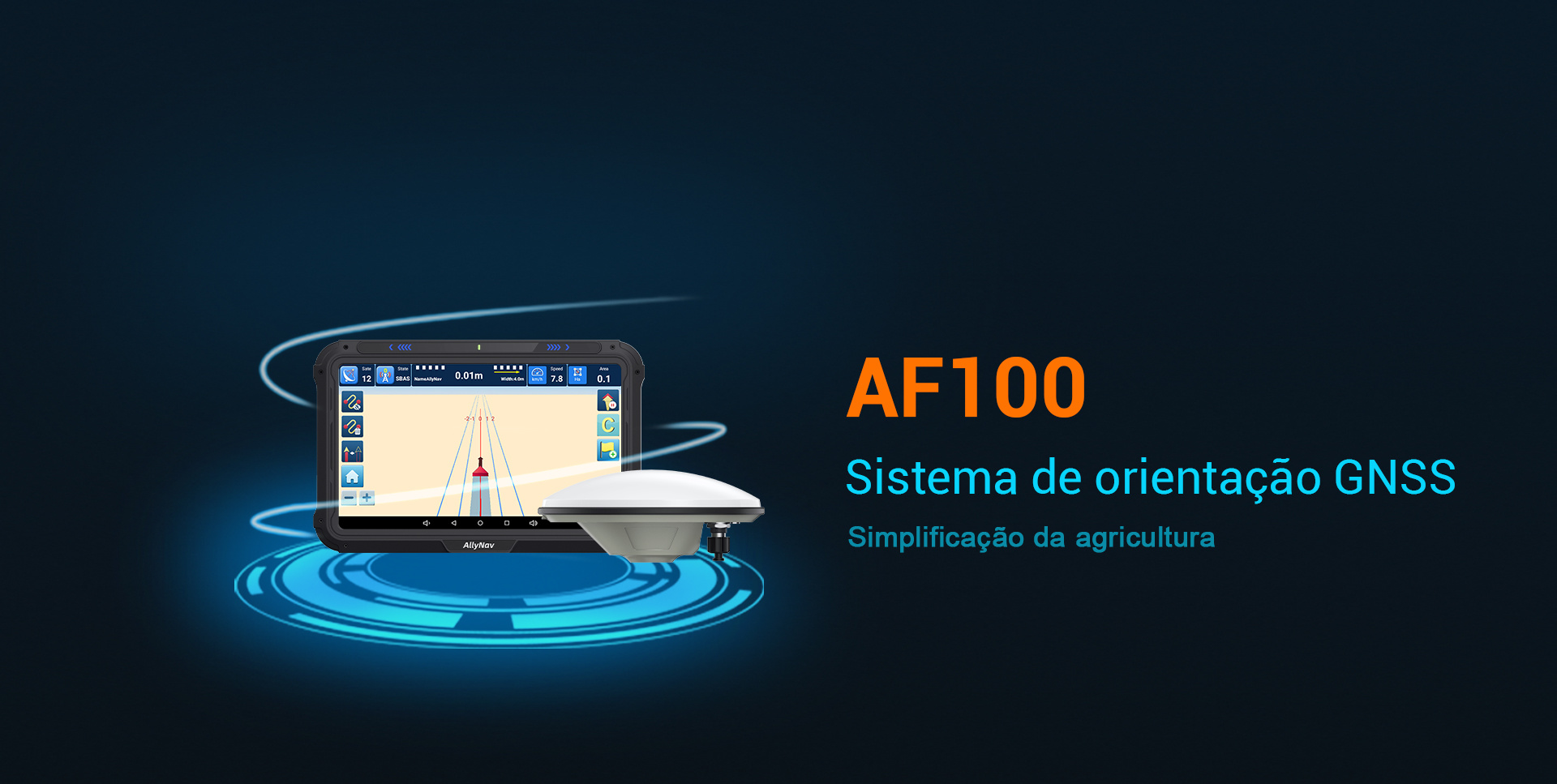 Embedded with high precision GNSS module, AF100 system is capable of tracking all running constellations, providing sub-meter navigation accuracy in single-point smooth mode and centimeter-level accuracy in RTK mode.
With 4G modem, Bluetooth and WIFI, it is flexible for the data transmission. The 10-inch big screen with clear graphic interface provides fluent working experience for users.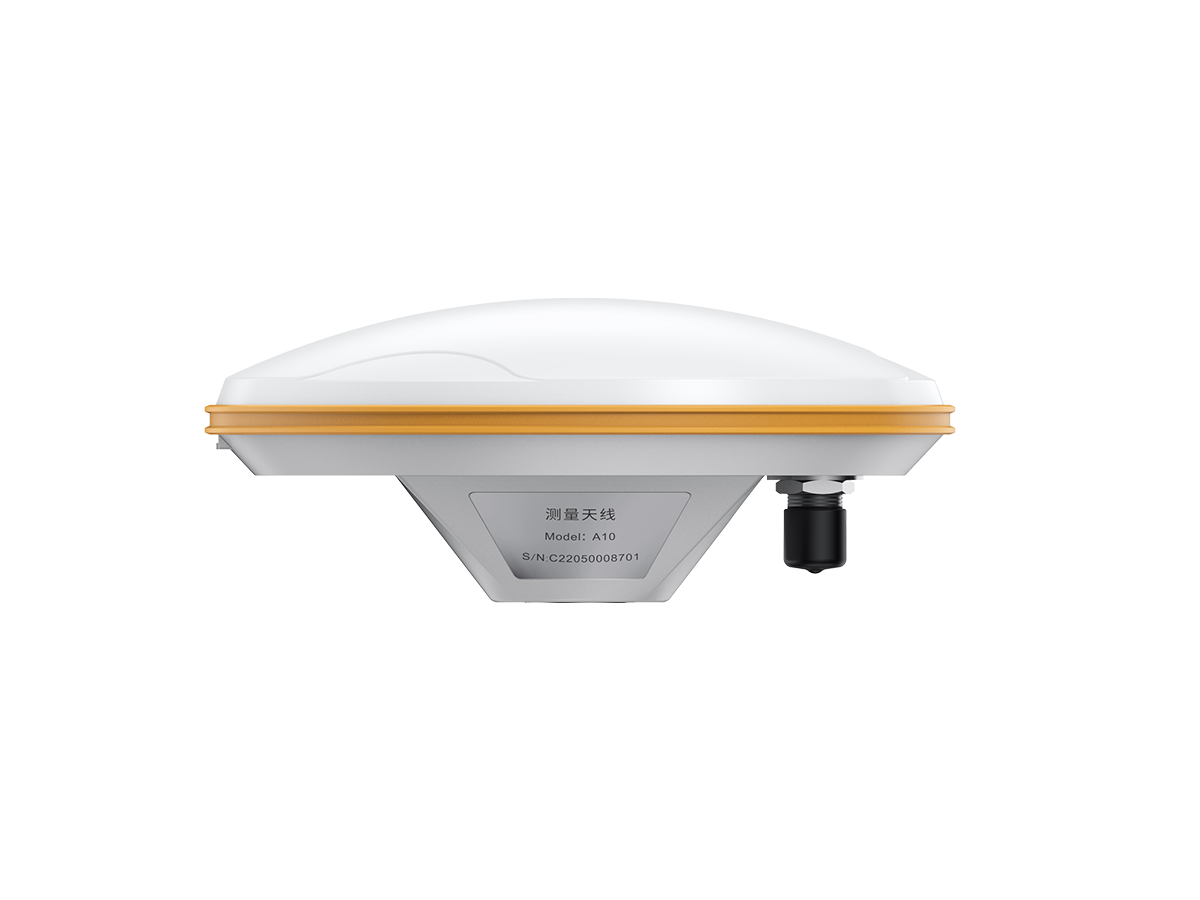 The software of AF100 system can intelligently
manage the working field and simplify the operation of users, including the recording of the completed work area, the planning and navigation of the work route, etc., which greatly reduces manual mistakes and improves work efficiency.
AF100 antenna tracks all constellations including GPS, GLONASS, BeiDou, Galileo & QZSS. With its shock resistance, IP67 protection level, it is ideal for precise agriculture.
On the base of keeping all components of AF100 guidance system unchanganged,users only need to add a SEM1 motor to easily upgrade in into auto-steering system,freeing users'hands and improving work efficiency.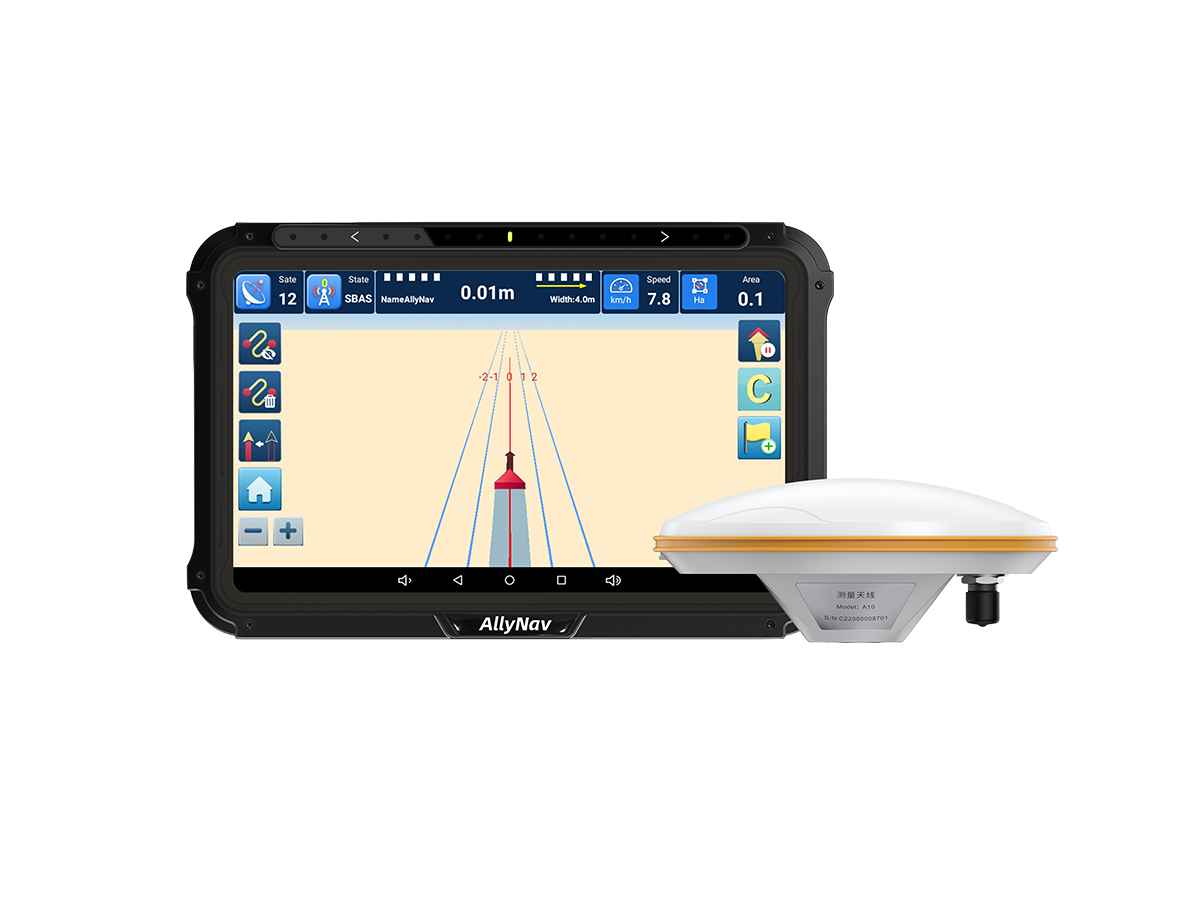 | | | |
| --- | --- | --- |
| CENTIMETER-LEVEL PRECISION | SMART WORK MANAGEMENT | EASY INSTALLATION & UPGRADE |
| Embedded with high precision GNSS modulein T100 display & control terminal,partnered with A10 antenna, the AF100 GNSS guidance system can synchronously track all running and planned constellations, including GPS, BeiDou, GLONASS, Galileo and QZSS, providing centimeter-levelaccuracy for precision farming. With high navigation accuracy, AF100 can largely facilitate the field work of users and offer higher productivity. | The AF100 GNSS guidance system provides software that can intelligently manage the working field and simplify the operation of users, including the recording of the completed work area, the planning and navigation of the work route, etc., which greatly reduces manual mistakes and improves work efficiency. | The AF100 guidance system is compatible with most agricultural tractors, and all components can be easily installed within 20 minutes. Moreover, the AF100 guidance system can be easily upgraded to an auto-steering system. On the basis of keeping all components unchanged, only need to add an electric motor to the AF100 guidance system to easily upgrade it to auto-steering system, freeing users' hands and improving work efficiency. |
| T100 GNSS TABLET | A10 GNSS ANTENNA | |
| With 4G modem, Bluetooth and WIFI, it is flexible for the data transmission. The 10-inch big screen with clear graphic interface provides fluent working experience for users. | A10 antenna tracks all constellations including GPS, GLONASS, BeiDou, Galileo & QZSS. With its shock resistance, IP67 protection level, it is ideal for precise agriculture. | |